The Best Inline Skate Trails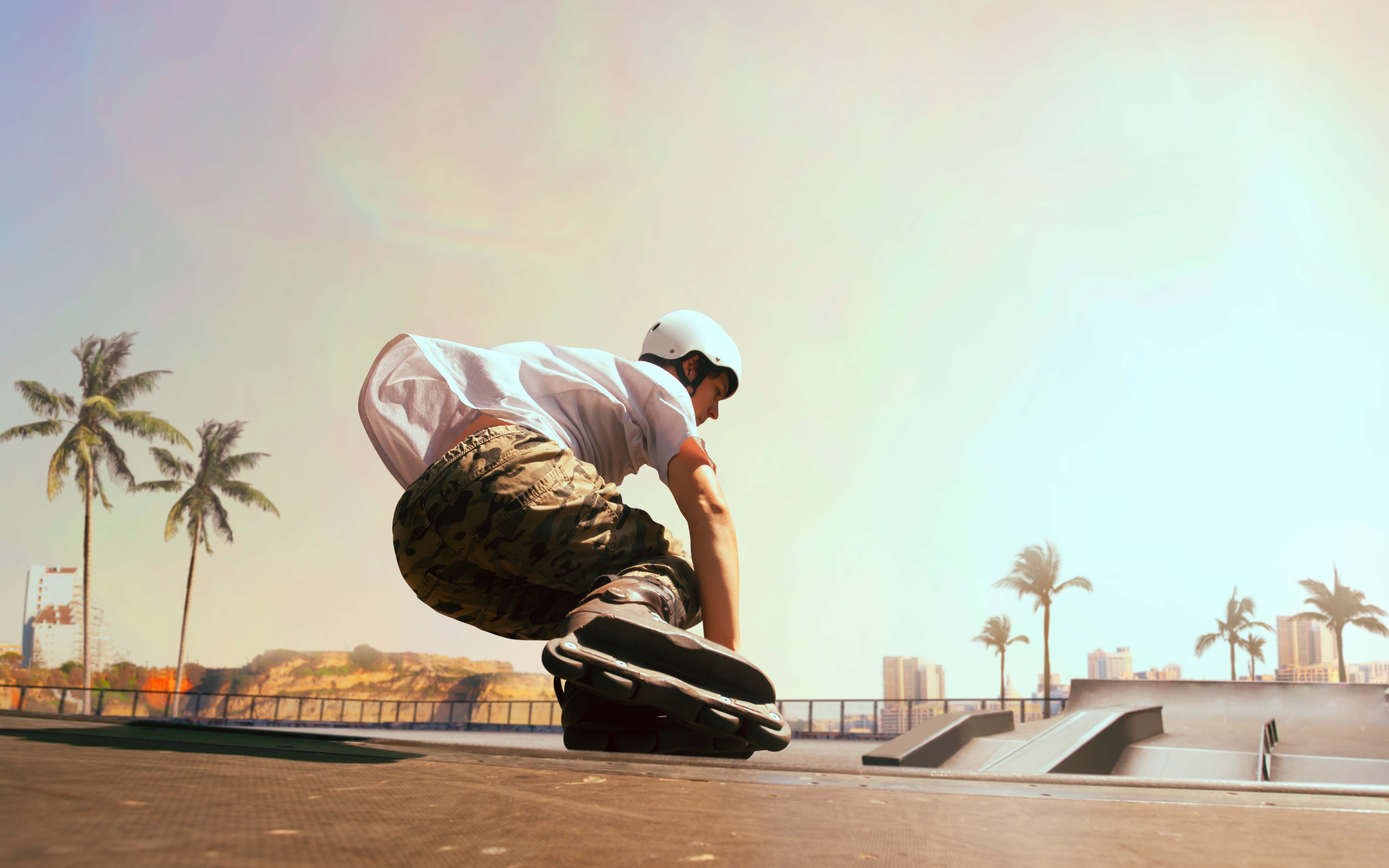 Welcome to our page about the best places to go inline skating! Inline skating also called rollerblading, is a fun way to exercise and be outside. This page will show you the best inline skate trails from around the world, in both cities and nature. We will talk about seven of the trails we think are the best. So grab your inline skates, and let's get rolling!
NTC Park
The NTC Park is a popular spot for outdoor enthusiasts in the San Diego area. Located just a short distance from Liberty Station, the park offers a scenic loop trail perfect for skating. While the trail is easy in terms of technical difficulty, it can get crowded because of its popularity. Despite its proximity to the busy San Diego International Airport, NTC Park is a great place to escape the hustle and bustle of city life.
Wetlands Wash North trail
The Wetlands Loop trail in Clark County Wetland Park is an inline skating trail near Las Vegas. You can access it from a parking area at Neighborhood Park, which has restrooms, picnic tables, and a climbing wall.
The trail is about 10 miles (16.09 km) long. It begins north of the parking area, going around the perimeter of the nature preserve. Then it passes through various vegetation and has a steep, narrow hill that requires a helmet. The trail ends at a trailhead, turning into a dirt road with construction and detours.
Long Beach
The Long Beach skating trail is a breathtakingly beautiful stretch of path that winds its way through the city's heart. It is a beloved spot for locals and visitors. With its smooth, well-maintained surface and stunning ocean views, it's no wonder. You'll pass by charming neighborhoods and bustling waterfront areas as you skate along the trail. So grab your skates and hit the Long Beach skating trail–you won't be disappointed!
Miami Beach
Skating in Miami Beach (the skate trails near the casino) is a great experience. The boardwalk is ideal for skating, especially between the 5th and 15th streets. These streets have smooth pavement. You can also skate beyond 15th Street for a longer ride. It's best to do it early in the morning before the city gets crowded and unsafe.
There are also many bike lanes throughout the city. One particular is on Washington Avenue, which is an excellent skating place. Specifically, the boardwalk skating trail is about ten blocks long. You can skate within the city as well.
West Bend Riverwalk
The West Bend Trail is a 3.6-mile-long path in Oregon that is popular with outdoor enthusiasts. It is on the west side of Bend and connects to the US Forest Service lands and Phil's Trailhead.
The trail passes through several neighborhoods and has views of the Cascade Mountains. It is open from 5 am to 10 pm and can be accessed from Skyliner Road. The trail has both paved and natural surface sections, making it suitable for people who prefer a different terrain.
NJ NY Last Day
The NJ NY Last Day Skate Trail is a one-way path spanning 12.31 miles. In particular, the elevation gain is 92 feet. It has a maximum elevation of 126 feet and a minimum of -119 feet. Also, the technical difficulty is moderate, with an elevation loss of 46 feet. Skaters will love the diverse terrain and scenic views along this trail.
Conrock
The Conrock Trail is a 5.28-mile one-way skate trail through the mountains with smooth asphalt and beautiful views. It has a moderate level of technical difficulty. Also, it has an elevation gain of 3 feet, making it suitable for skaters of all skill levels. The trail features towering pines and winding streams. It offers a thrilling descent as the elevation drops 3 feet. Then, the trail levels out again at the max elevation of 88 feet.